camin aktion – creative agency and incubator of new talents – works within the logic of social and solidarity economy in the field of performing arts. Within this spirit, we shared our presence at internationale tanzmesse NRW in Düsseldorf, with some of our associate and one represented companies: Soul City/Didier Boutiana, FRIKAR/Hallgrim Hansegård, Dans6T/Bouziane Bouteldja and WKcollective/Wanjiru Kamuyu. From the Indian Ocean to Norway, from Paris to Nairobi, from Montpellier to Tarbes: we are diverse and celebrate a large range of dance cultures, reaching from hiphop to contemporary and folk dances. The choreographers develop dramaturgical approaches to question social relations, the climat change, our political systems, post-colonial issues, or the relation of body and faith. 
Didier Boutiana performed KANYAR epilogue, Hallgrim Hansegård did a studio presentation of the upcoming work iSola.
As part of a network dynamic we develop with Soul City on Reunion Island, company Morphose (Soraya Thomas) and producer Nelly Romain (Collectif AleAAA) joined in at our booth at the Tanzmesse.
camin aktion | Dirk Korell | Montpellier, France
Creative and production agency based in Montpellier.
In the field of dance, we work with three associate companies, are legal body of two collectives (production, dissemination, development) and are bookers for several represented companies.
Curatorship, program outlines, dramaturgy and professional training (production, international management) are other activities we develop on an international level.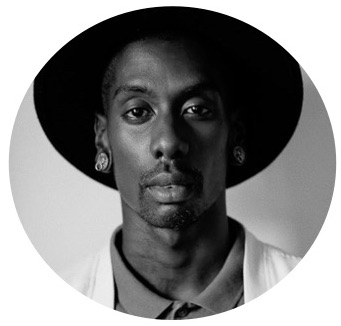 Soul City | Didier Boutiana | Le Port, Reunion Island (associate company)
Didier Boutiana and his team develop a dance work fed by the cultural identity of La Réunion: dance forms rooted in hiphop is their source of expression, enhanced with a state of mind, the culture and the freedom of physical expression proper to the local cultures.
At Tanzmesse, Didier Boutiana presented KANYAR epilogue Monday 29th August at 20:30. Venue: FFT JUTA (Kasernenstraße 6, 40213 Düsseldorf). Informations here.
FRIKAR | Hallgrim Hansegård | Valdres, Norway  (associate company)
Hallgrim Hansegård develops a choreographic aesthetic based on the folk dance traditions of his region, namely the halling. This material is completed and merged with contemporary technics. With FRIKAR X, he trains the next generation of dancers with a rich pedagogical approach. SMIA is the training- and residency center of the company in the Aurdal village.
In Düsseldorf, Hallgrim and five dancers of FRIKAR X invited to a studio presentation of the upcoming creation iSola. With this work, the choreographer questions the challenge of climate change on our democracies. Presentation occured Wednesday 31st August at 16:30: Tanzhaus NRW, studio 5 (Erkrather Str. 30, 40233 Düsseldorf). Informations here.
Dans6T | Bouziane Bouteldja | Tarbes, France  (associate company)
Through his dance, Bouziane Bouteldja reflects on his life as a person with a multicultural background and his experiences. His creations are the result of encounters and collaborations. His stage work is distinguished by performers with a strong and vital physical and emotional expression.
With Brazilian dance Ana Pi and Reunionese singer Bastien Picot, Bouziane develops Face à terre (Facing Soil), a trio questioning rites, the concept of the hereafter and notions of human and divine justice. Opening 8th and 9th November at Théâtre Jean Vilar in Vitry-sur-Seine (Paris).
WKcollective | Wanjiru Kamuyu | Paris, France/Kenya/USA (represented company)
WKcollective creates immersive, visceral experiences through the medium of contemporary dance. Project-based works weave stories and express the universal experience. Collaboration across artistic disciplines opens discourse and intrigue through the power of poetic expression in vocal and physical movement. Founded by choreographer Wanjiru Kamuyu in 2009, WKcollective attracts multidisciplinary artists of diverse cultural backgrounds to the creative canvas.
After her debut in dance in Kenya, Wanjiru Kamuyu achieved her professional training and studies in the USA before settling in Paris where she directs her company. Her last work, Portraits in Red, was developed in collaboration with Robyn Orlin.
Company Morphose | Soraya Thomas | La Saline, Reunion Island
Soraya Thomas founded company Morphose in the year 2011. She develops dance works on Reunion Island and internationally, namely with collaborations in South Africa. As a performer, she works with companies in France and on her island.
Soraya Thomas : "What moves me the most in contemporary dance is how the body is a tool of transmission, unusual meaning, duality and ambiguity. At the heart of our emotions, the body can transform, become ugly, beautiful, hard, gentle… it can make our invisible emotions visible. The living body is in perpetual movement, nothing stops, everything shifts and readjusts to find a delicate balance."
Contact company: cie.morphose@gmail.com | Contact production and bookings: Collectif Aléaaa
Photos : camin aktion : Dirk Korell | Soul City : Pierre Reydon | FRIKAR : Stokkebryn | Dans6T : Gilles Vidal | WKcollective : Mathieu Waddell | Morphose : Mickaël Thuillier.