Eager to watch a dance performance, a movie, to join a concert? You want to participate at a dance or theatre workshop, or to create an animated object?
Curious to meet new friends, for shared moments in Montpellier and the surroundings? 
Welcome to #JeSuis!
Хочете вийти на виставу, концерт, кіно в кіно? Взяти участь у танці, театрі чи створенні анімаційного об'єкта?
Хочете познайомитися з новими людьми для спільних моментів у Монпельє та регіоні?
Ласкаво просимо до #JeSuis!
هل تريد الخروج لمشاهدة عرض أو حفلة موسيقية أو فيلم في السينما؟ للمشاركة في رقصة أو مسرح أو إنشاء كائن متحرك؟
هل تريد التعرف على أشخاص جدد للحظات مشتركة في مونبلييه والمنطقة؟
مرحبًا بك في #JeSuis!
Quer sair para ver um show de teatro ou um concerto, quer assistir num filme no cinema? Participar numa aula de dança, de teatro ou para criar um objeto animado com as suas mãos?
Quer conhecer novas pessoas para momentos compartilhados em Montpellier e na região?
Bem-vindo a #JE•SUIS !
Eske ou vle fè yon sòti nan teyat, konsè ou pou gade yon fim? Ou vle patisipe nan yon atelye dans ou teyat, ou byen fè yon objè anime?
Ou vle rankontre lòt moun pou kelke moman pataje a Montpellier e nan rejyon an?
Byenvini a #JeSuis!
Sinemada bir gösteri, konser, film izlemek için dışarı çıkmak ister misiniz? Bir dansa, tiyatroya veya animasyonlu bir nesnenin yaratılmasına katılmak için mi?
Montpellier ve bölgede paylaşılan anlar için yeni insanlarla tanışmak ister misiniz?
#JeSuis'ye hoş geldiniz!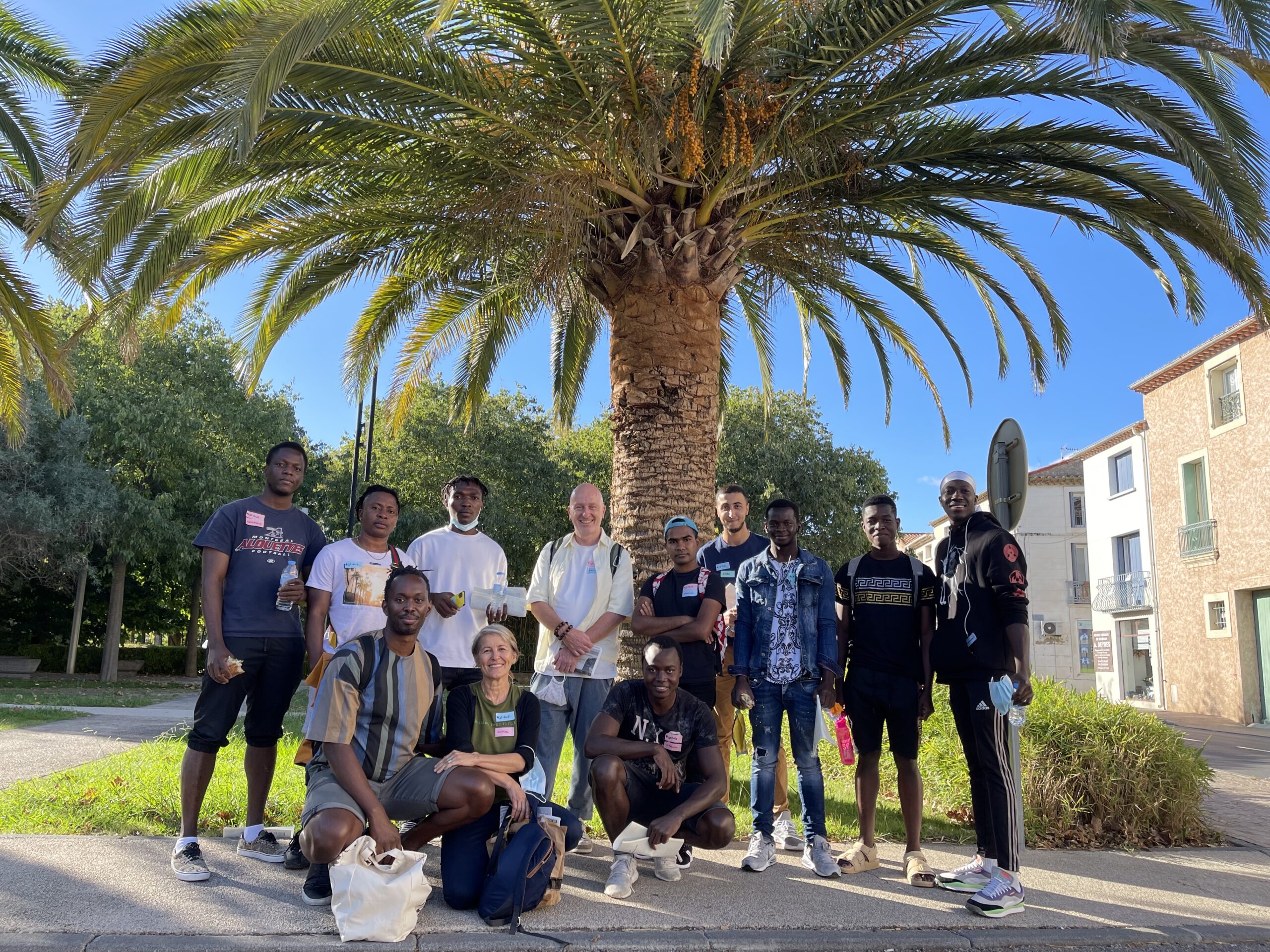 Upcoming events | Gelecek etkinlikler | الأحداث القادمة
Bookings: click on "Tickets" or send an SMS to +33-68 543 5567
Rezervasyon için: "Tickets"e tıklayın veya + 33-6 85 43 55 67'ye kısa mesaj gönderin.
 للحجز: انقر فوق "تذاكر" أو يرسل رسالة نصية قصيرة إلى
 Past events | Geçmiş olaylar | الأحداث الماضية
Program #JeSuis is supported by Département de l'Hérault, as part of the strategy of the fight against poverty.
The program is laureat of J'aime mon territoire, sponsored by Crédit Agricole Languedoc.