Company IN
Ingrid Estarque | dance & new magic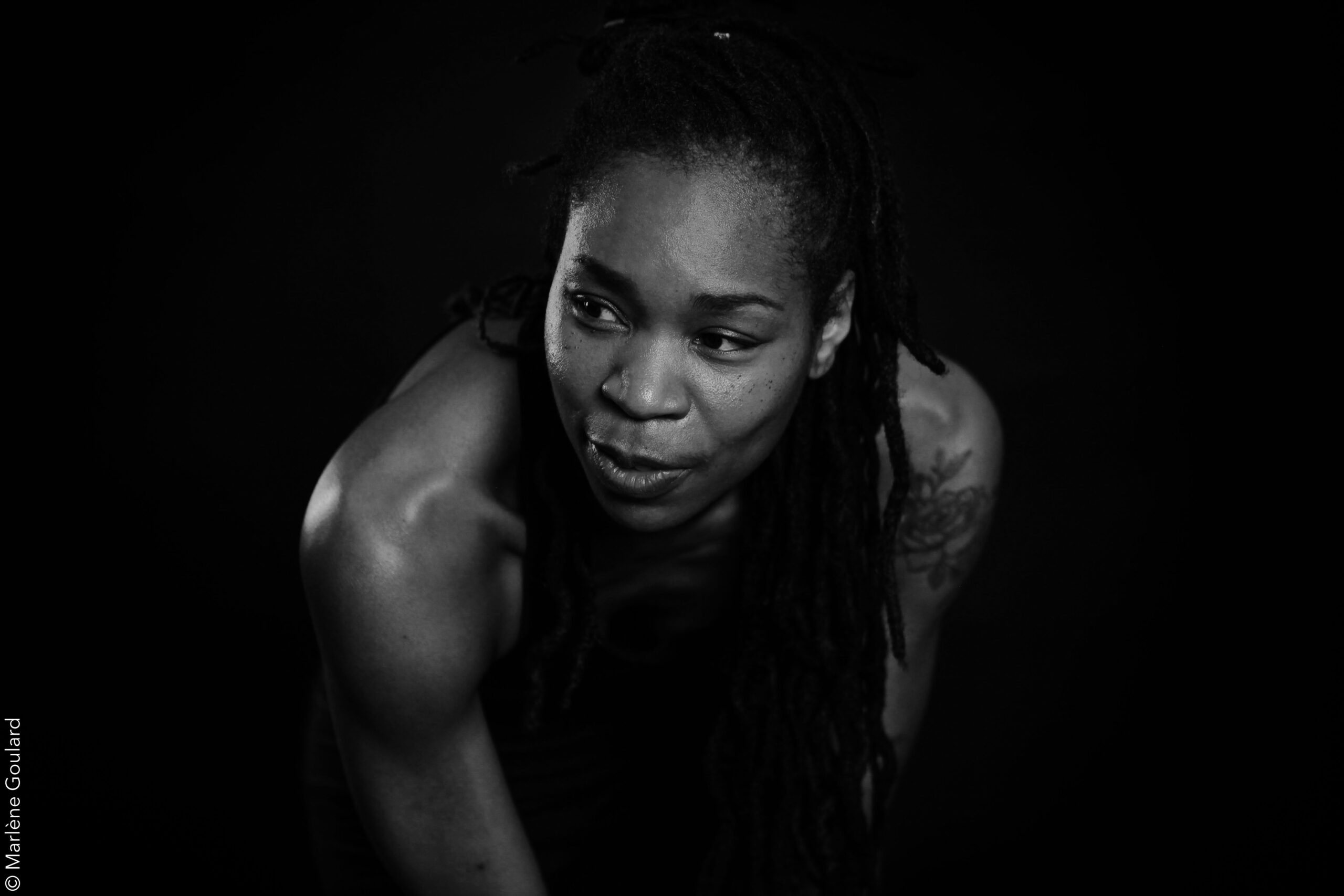 Founded in 2011, Company IN is an urban-contemporary dance company developing projects around dance theatre, performance, theatre, artistic education, performance and fine arts, always with the body as a central element.
Ingrid Estarque's work consists of a quest for enhancement of the body, through the different textures of dance and the different media on which it moves. Grown with new generation of choreographers shaking up established codes, the choreographer works to free the imagination by proposing new ways of thinking and disseminating dance. Compagnie IN aims to meet the audience(s) in another way by creating unique projects that can be developed in a museum space, on the theatre stage or site-specifically.
The choreographic approach of Company IN mixes the energies of urban dances (hiphop and krump) with that of new magic. Blurring the tracks between space and time, the challenge is to make exist what is not – and to transform reality by realizing great fantasies such as flying, hovering or disappearing thanks to scenic devices.
Ingrid Estarque attaches great importance to artistic education by exploring the amateur body during classes and choreographic workshops.
The company develops several axes around this notion:
the creation of contemporary works in the frame of cultural outreach activites with targeted audiences;

one-off or regular awareness-raising actions within partner establishments, in a creative approach close to the universe of the company works;

classes focused on the cultural mix of urban and contemporary dance techniques in order to approach choreographic composition differently;

open doors for warm-ups and public rehearsals inviting to share an intimate moment with the company.
"An artist is, in my eyes, a weaver thus creating the link between the real and the unreal, the bridge between the imaginary and the concrete. It is for this reason that I mix raw material with a dream world.
As a choreographer and visual artist, the body has a prominent place in my imagination, and the image it sends back is very significant. Each body harbors its identity. The strength that emanates from it and the environment in which we evolve conveys its own story. Each gesture is a speech, each movement a declaration, each breath a confidence.
I create living representations that carry within them the passion, the love and the fight for this love. It is a work that illustrates everything that affects our relationship to ourselves and to others. From inspiration to the still image, but filled with symbolism, to the realization of its formatting and the story it tells, I like to explore new forms of representation.
Picky, I am always looking for innovation with a strong message of choreographic composition thanks to collaborations that enrich my work, giving birth to uncommon projects.
Telling a deep subject about our relationship to the world in a different way is important to me. I like to leave the space as open as possible so that the spectators takes the story told with them, so that it leaves a trace in them and they write it in turn. I like to create committed works that allow us to question ourselves on the deep nature of the human, through the body. I love the idea of exploring surreal art with movement. It is a way of exploring beyond appearances and mental, philosophical and societal mechanisms. A disposition to go beyond personal and artistic limits."
Ingrid Estarque
Ingrid Estarque is a versatile artist. Trained in hiphop and contemporary dance, she also turned to theatre, new magic and the visual arts, which offered her other keys to deepen her artistic and creative practice.
She collaborates with choreographers from very different worlds: Cie Rualité and the Paris Opera (where we saw her in the foreground of the magnificent Les Indes Galantes), DeLaVallet Bidiefono (Cie Baninga), Clément Debailleul and Raphaël Navarro (Company 14 :20), David Douard, Eric Minh Coung Castaing (Cie Shonen), Georges Momboye, D'kabal (Cie Riposte), François Lamargot (Cie XX Tribu), Ibrahim Sissoko and Tip Goyi Tangale (Ethadam and Hamalian's companies) or even the directors David Lescot and Sara Llorca…
In addition to her career in the choreographic universe, Ingrid Estarque is a visual artist who develops dance-film projects, installations and exhibitions.
Since 2002, we find her on workshops where she teaches techniques of improvisation and scenic expressions.
A practitioner of dance movement-therapy, she multiplies awareness projects and educational workshops for socio-cultural animation.
Holder of an MBA Cultural Manager at EAC, she also organizes theoretical workshops for young choreographers and performers.
Photos © Marylène Goulard