Company Vivons
Smaïl Kanouté
Company Vivons was born in 2016 under the impulse of the dancer-choreographer-plastic artist Smaïl Kanouté. From the start, artist associated with the Centquatre – Paris, artist in residence at Mains d'Œuvres – Saint-Ouen, then artist chosen to join the 2018 promotion of the choreographer incubator of the Fabrique de la Danse, his work is regularly scheduled in Ile de France.
A talented and generous artist, a graduate of ENSAD, Smail Kanouté blurs the boundaries between dance and graphic art without complex. Because to choose is to renounce, he decided to live his passions without concession… for through his art, to offer the world his conception of beauty, kindness and humanity. In his creative process, everything starts from a motif: a shape, a line, a curve, a color, an emotion, an energy… to which he gives life through his body.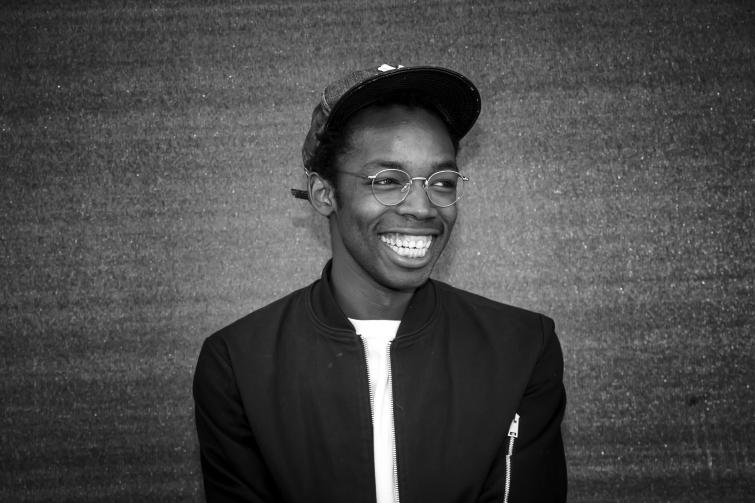 Choreography is like creating a painting of moving patterns in space. Dance and graphics are for him a way of telling himself, of sharing a part of himself. The question of origins and the quest for identity, knowing where we come from to better define who we want to become, runs through his approach, which is fueled by artistic and cultural mixtures.
Company Vivons' projects revolve around three axes:
The performative projects often resulting from the meeting with an artist, an esthetics, a thematic, and aiming to create a new form mixing design, dance and visual arts.
The choreographic works, a space where Smail Kanouté can push his formal research further and develop a more personal subject.
Artistic mediation around his protean writing. Favoring the expressiveness of the movement and the senses, the realm of Smail Kanouté is easily declined in artistic expression workshops where everyone is encouraged to unleash their creativity. As of 2017, mediation actions are thus carried out for middle and high school students in partnership with Centquatre-Paris, the Institute de Cultures d'Islam, the House of Amateur Art Practices (MPAA) and the Fabrique de la Danse.
Video, and dance-video creations are another mean of expression for  Smaïl Kanouté. In the year 2015, he founded collective RACINE with Kevin Gay (director) and Henri Coutant (photographer), developing an amazing repertory of video-works.
In this sense, he is working on a triptych of dance videos: New York – NEVER TWENTY ONE / Japan – YASUKE KURUSAN / Benin – DANCES OF LAC NOKOUE, with the support of the Maison Européenne de la Photographie and the DGCA. The showings will be accompanied by dance performances.
Never Twenty One is now developed as a dance trio, during winter 2019/2020 at Ateliers Médicis, hosting Smaïl Kanouté as an associate artist, and at Centquatre-Paris. It is in the context of this new stage work that company Vivons joined camin aktion for a cooperation regarding networking, facilitating and dissemination. 
World premier occurs on 30th and 31st May 2020 as part of renowned festival Rencontres Internationales de Bagnolet, in the space of Ateliers Médicis in Clichy-sous-Bois (outskirts of Paris).